Mobile App Development
Interactive Apps that Keep Your Audience Engaged
At Unikwork, we provide comprehensive custom mobile app development services, helping businesses create and develop mobile apps that encourage user engagement and help them establish brand loyalty. We follow an elaborate process that includes multiple stages of development, testing, deployment, and more. We utilize the latest technology in the market to ensure that it keeps up with the dynamic nature of technology in your business domain.
From native Android to iOS apps, Unikwork develops high-functioning mobile applications services for businesses, creating the right balance between visuals, functionality, and ease of use to ensure that end users have phenomenal experiences using them.
Native iOS App Development
Native Android App Development
Cross-platform App Development
Hybrid App Development
Wearable App Development
React Native App Development
Xamarin App Development
Flutter App Development
Contact Us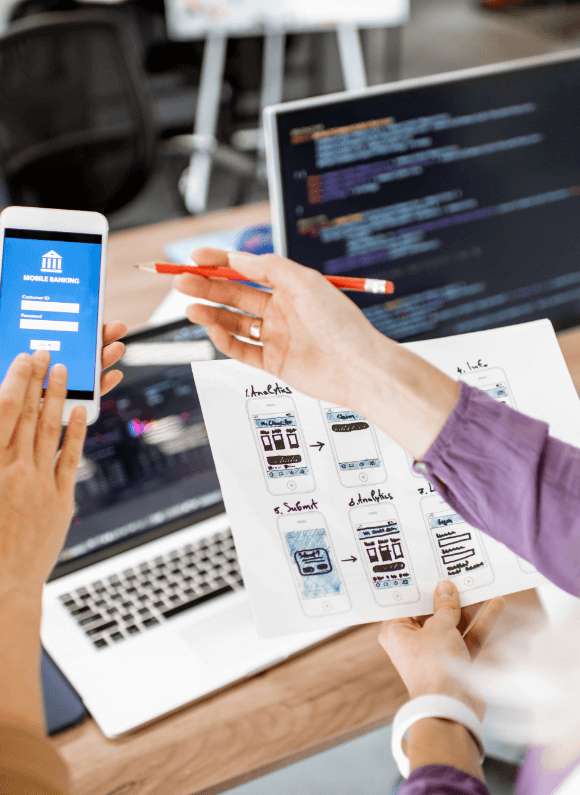 Discover The Technology We Use
Why Choose Unikwork
Our team consists of experienced mobile app developers who use the best mobile app development platforms in the industry to ensure that your apps operate at peak performance consistently while keeping up with the constantly emerging technology trends.
Custom mobile app development services
Integrated performance-based features
Delivery at fast turnaround times
Highly interactive user interfaces
Industry-leading quality tests
Impressive visuals
Ease of navigation