Smart Solutions that Facilitate Faster Product Release
With technology constantly evolving, businesses need to bridge the gap between the development process and operations of their software products to streamline their digital transformation journey. At Unikwork, we help businesses speed up the time-to-market of their products while reducing the lead time between bug fixing and time to recovery without compromising on their quality, reliability, and performance.
Infrastructure Management
Continuous Monitoring
Configuration Management
Test Automation
Environment Setup
Build Automation
Continuous Integration
Continuous Delivery
Contact Us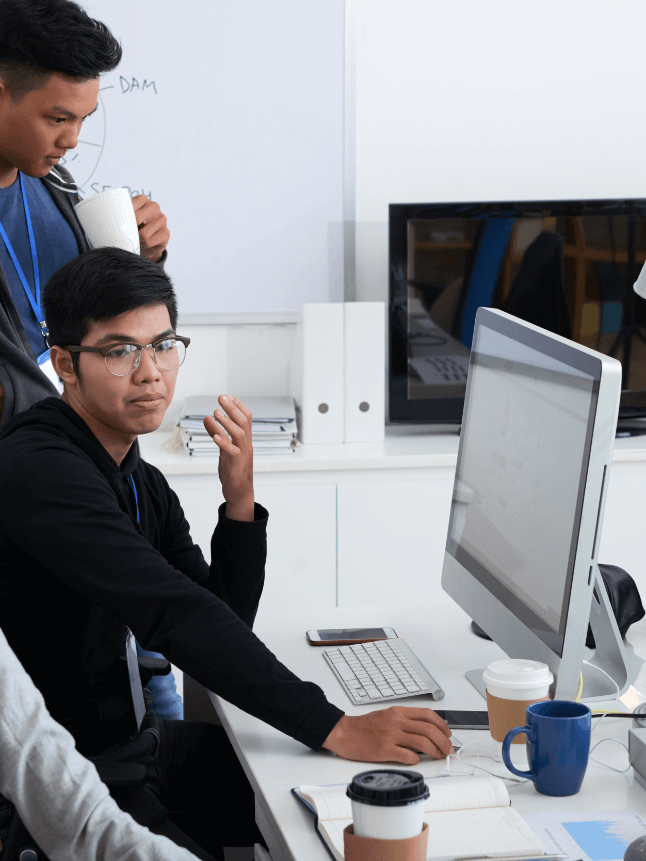 How DevOps Can Accelerate Your Software Development and Deployment Process
Efficient Release strategy
We formulate custom release strategies for your products to facilitate rapid product deployment, increased product quality, and better overall outcomes of your software projects.
Throughput
Measure the total value-added productivity of your development team and balance workforce demand according to their performance trends and ability to deliver measurable results.
Robust Strategic Planning & Setup Process
We will efficiently facilitate the continuous testing, integration, and deployment of your software products, developing high-impact strategic plans and setups that take your business a step closer to digital transformation.
We Use Leading IaaS Infrastructure
Our IaaS cloud computing services allow you to seamlessly migrate your business to the cloud, helping you simplify complex business operations.
Tell Us About Your Project
Our team of experienced professionals is ready to lead your project from the drawing board to reality and help you align with your business goals.
Let's Get Started